Not All Coaching Is The Same And Not Every Coach Is Right For You Or Your Current Situation…
You Should Always Have A Coach Or Mentor
The Value of Having The Right Coach
Business is moving faster and faster all the time (as is life in general) and is becoming more and more competitive as a result. As more new things come on board, creating more for you to learn and to do, it gets tougher to stay current on all the things required of a business owner. Sales, marketing, technology, and media are just a few of the things you need to know.
That's why having a business coach isn't a luxury…it's a necessity you can't afford to be without.
When you're in a situation in your business and you're not sure exactly what to do, or which option is best for you, having objective input and feedback from somebody who has experience in things you don't yet or who has a broader range of experience is invaluable.
You can save yourself hundreds of thousands of dollars and years of time by having the right coach, consultant, mentor in your corner, helping you grow your business.
The right coach will take your specific situation and give you advice and make recommendations based on things like:
Your Market
Where You Are In Your Business Right Now
The Media You Should Be Using
Your Business Finances
The Size of Your List
Your Goals
Current Trends in the Market
Other Factors Specific To You & Your Situation
You want a coach that has the experience to lead you where you want to be. You want somebody who has been in business for years and who has helped many different kinds of businesses succeed, so you aren't stuck in just one model. Instead, you have somebody who has a wealth of experience and business models to pull from so you get just the right combination for your specific situation and growth.
The right business coach will be able to draw from their many years of experience and give you objective insights into your business. Their considerable years of successful experience can help you develop short-term and long-term goals, specific strategies, provide accountability and help you improve in areas you've overlooked in your business.
You can go it alone and achieve a certain level of success or you can get the help of an experienced coach who can help you thrive and achieve heights even you never dreamed of for your life and your business…all while making more money, taking more time off and having more fun!
"I Would Be Broke As A Joke Without Your Help"
"Saw you come up in my news feed and wanted to say hello and that I am so proud that you coached me! I think back to the $12,000 I spent when I didn't have it and it was the best money I've ever spent.
I'm in Italy for 21 days. You made this possible for me and my family. I would be broke as a joke and would be slaving away doing consulting without your help.
This is called entrepreneurial freedom! You are such an awesome human!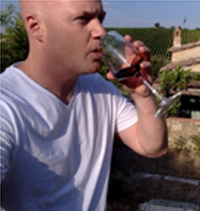 Casey Graham
TheRocketCompany.com
Cumming, GA
What Is Implementation Coaching All About?
The Implementation Coaching Group is a coaching program packed full of information for people just like you…based on more than 17 years of learning, doing and implementing. We concentrate on making your business more and more profitable. As a part of our community, you'll discover how to dominate your competition and become #1 in your field or niche.
You'll see how to create and make your products and services, and your business, the go to source for people who want what you provide.
If you want to put your profits on autopilot and have ongoing, leveraged income and profits for life, even if you're not a marketer or don't like marketing, then you're in the right place. Taking the knowledge and talents you already have and turning into profits is possible…and easier than you think.
If you're serious about taking your business to the next level, and beyond, it's a pretty sure bet you can't do it on your own…you need the help of an experienced successful business owner who is still working in their business everyday…not an ivory tower profession or just reads about business…a coach/consultant who understands where you are, where you've been and where you're going – and can help you get there.
It's about Implementation, Not Motivation & Inspiration!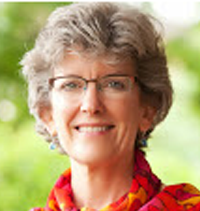 Shelly Stokes
CedarCanyonTextiles.com
Alexandria, MN
"$26,701.19 in 6 Days…With One Idea From Diane"
"When I was making a big change to my product mix, Diane (firmly) encouraged me NOT to do an across-the-board discount. Instead, she encouraged me to put a high-value bundle of products together for my students and newsletter readers. Although I had my doubts about one of them, I offered two product bundles that were 2x and 3x larger than my typical sale.
Over the course of six days, the promotion brought in $26,701.19 and the average ticket was $200.76! Thanks to this one idea from Diane, I wrote myself a very nice paycheck – and I have money in the bank to build the new website for my business. This is why I have Diane on my team!"
There Is No One Size Fits All Coaching Program
Everybody learns differently and at different rates. Our schedules are different and so are our budgets, so I've designed the "Implementation Coaching Group™" with several different programs and formats. You choose what fits your learning style, your budget, your schedule and fits best for you.
The most important thing to remember is you will be working directly with Diane, not a bunch of other coaches or graduates of my programs, but with me. I'll be by your side encouraging you, pushing you, strategizing with you and helping you implement your plan to whatever level of business success you desire! Together, we'll get you exactly where you want to go.
"I Wouldn't Be Here Without Diane's Coaching"
"I definitely wouldn't be here without the amazing coaching I've received from Diane. When I signed up for the Gold program, I really didn't think it was worth $497 a month, but I did it anyway.
I have had more access to Diane and her knowledge than I thought I would.
I LOVE IT!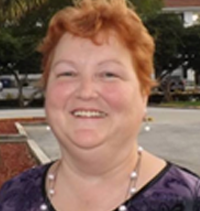 Sandra Templeton
DesignDivaCreations.com
Hollywood, FL
Implementation Coaching Group Levels
Implementation Coaching: Gold
Limited to only 24 business owners who want to go deeper into business strategy and work personally with Diane. You'll have access to more in-depth business strategies and growth opportunities. Diane will look at your business and make personal recommendations for your growth, and together you'll execute your plan for increased sales and profits.
Implementation Coaching: Platinum
If you'd like to be one of only 12 entrepreneurs to strategize your business and marketing plan one-on-one with Diane, then this is where you want to be. Maximum exposure to Diane, her products, programs and systems, is what you get here. You get one-on-one time with Diane AND the benefit of the groups input during the most amazing one-day Mastermind meetings ever!
Implementation Coaching: Private One-On-One With Diane
*This requires an application or one-on-one private get acquainted session with Diane, and a 12 month commitment.
Private coaching with Diane is for extremely serious entrepreneurs who are ready to double, triple and even ten times their businesses in the next 12 months. Going to the next level with Diane means she will personally evaluate every aspect of your business and you'll be working closely together so it absolutely has to be the right fit…for both of us. For more information and an application email info@CompleteMarketingSystems.com
6 Figures and Beyond Coaching Group
Gold
$597/Month
Platinum
$997/Month
Who Is This For
People Who Are Going Places
Movers & Shakers
Member Limit
24
12
Commitment
6 months
6 months
Monthly Curriculum Call
✓
✓
Monthly Q&A Call
✓
✓
Call Recordings
✓
✓
Implementer of the Quarter
✓
✓
Discounts on CMS Products & Events
$
$$$
Monthly 25 Minute One-On-One Call with Diane
✓
—
Private Facebook Group
✓
✓
Access to Gold Level Courses
✓
✓
Ticket to CMS Event
$97
✓
Business & Marketing Success Academy
✓
✓
Monthly 55 Minute One-On-One Call With Diane
—
✓
Quarterly Group Mastermind Meeting
—
✓
Monthly Open Office Hours
—
✓
Access To Platinum Level Courses
—
✓
Join now
Join now