Revealed…Your Magic Money Map™
So You Can Make More Money Every Day!
Finally, Discover How You Can Walk Into Your
Office Every Single Day & Know Exactly What To Do,
AND Exactly What Your Team Is Doing,
So That You Can Stay Focused On
Your Big Business Vision!
Dear Friend,
Are you frustrated not knowing exactly what to do and when to do it to grow your business and have the freedom you desire?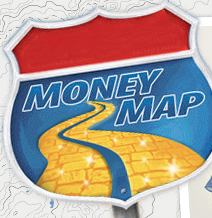 Would you like to finally have the freedom to really be the visionary in your business?…be the owner of your business instead of feeling like you just own a j-o-b!
Now you can!
And, it's so simple…all you have to do is follow the map…
Your Map…
Your Magic Money Map™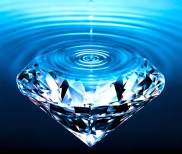 If you're like most of the small business owners and entrepreneurs I talk to you're looking for some clarity around what to do next in your business and exactly how to do it.
Most of the time, that involves your marketing – on one level or another.
If you're overwhelmed with the details and you're not sure where to start, or what to do next, the solution is here now!
In the "Magic Money Map™" we're going to walk, step-by-step through your marketing plan for the next 3 to 6 months. Yes, that's right, we're going to build the marketing plan for your business together. I will hold your hand as we build it together so you no longer have the anxiety about how to build your business, what to do next, or what your team should be doing.
Now, You Can Walk Into Your Office Every Day And Know
Exactly What To Do To Make More Money, Take More Time Off
& To Have More Fun In Your Life & Your Business
Right now, you might be feeling a bit anxious because you aren't sure what to do or how to do it. You know you need to do something in your business, or at least something different than you've been doing, but you either don't want to do it or you don't know how to do it. That's what causes you to have anxiety and to be afraid.
It's ok…it's not your fault!
We have our strengths and we all need the help of others to do things outside of our comfort zones and outside of our skill sets.
Lucky for you, I'm known to my clients as the anxiety buster, money maker!
I know if we can get a handle on your anxiety and put a plan in place, you're going to have a lot more nerve to get yourself out on a big stage…and it's because you have the structure supporting you!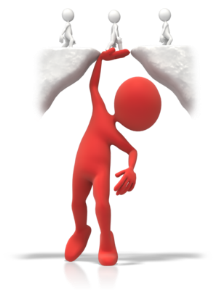 You're no longer flying by the seat of your pants.
You just need to bridge the gap between where you are now and where you want to be. That thing doesn't exist now but you have the idea for it and you will bring it to your clients – but you have to bridge the gaps in your business first!
AND, you're going to bridge the gap with your "Magic Money Map™!"
"Thanks For Distilling This Down Into Easy Chunks"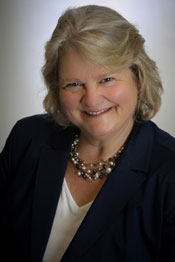 When we discussed my taking the course, I kind of thought the deal for me were the bonuses you offered (one hour with you and a free ticket to the event), but it has been so much more!
The way you've laid out all of the stuff that's been rattling around in my head is amazing.
For the first time I really get it, and I love the mind maps almost as much as the marketing calendar. To have all of this valuable information in one place, easily accessible is a great resource for my business. The amount of valuable content you have packed into the three calls has been amazing as well as the manuals for each call.
I will definitely refer my colleagues to you if you offer this again. In the meantime, thanks for sharing your expertise and ability to sort through massive amounts of material and distill it down into easy to identify and implement chunks.
Karolyn Blume
ParallaxLiving.com
Arlington, VA
"I Wasn't Sure…But I'm Sure Glad I Did"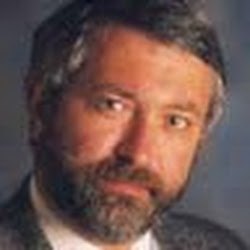 I wasn't sure, but I took a chance. It seemed like there were going to be a lot of good topics and things to learn about and I was right.
First, we talked about a lot of planning and trying to figure out what we are going to do with our business. You don't usually have a lot of time to think about that, when you're in the thick of things. So, it is good to get the chance to do that. We talked a lot about strategy as well and that kind of ties in with planning. Trying to figure out where you're going to go and how you're going to get there.
So, if you're thinking about this, or doing anything Diane does, I would highly recommend it.
Ed Pudlo
localmarketingsmarts.com
West Dundee, Illinois
"It's Worth Every Cent To Walk Away With A Plan And Tangibles For My Business"
I needed something tangible for my business. I saw this calendar and I saw there was a way to walk away with a plan.
I've been in business for about five years now and this is exactly what I needed.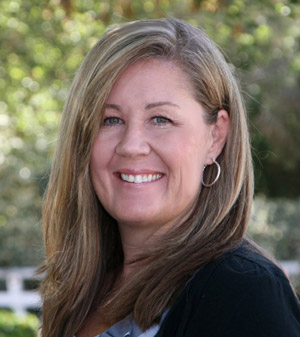 I'm integrating everything I've learned and I am putting it into action. I cannot recommend this enough.
It's well worth every cent.
Kim Doyal
The Word Press Chick
thewpchick.com
Brentwood, California
What's Included In Your Magic Money Map System…
You will be intrigued by the 3 simple, easy-to-follow modules included in the system.
Here's what you'll discover:
Exactly how to know what to do and when to do it…every single time…for every program, product and service in your business
How your financial goals for each program can easily be achieved in your marketing
Why brainstorming can be the basis for everything you do in your business…if you know how to use it correctly
The keys to proper sequencing and timing in your business and marketing strategy
How to reuse and repurpose your marketing plans to decrease your workload by up to 83%
Automation and how it can help you create ongoing, passive income streams
AND…the Best Part Is…you'll walk away with your magic money map completed – for at least the next 3 months, and maybe the next 6…in 3 simple steps
In Module 1, you'll see how quickly and easily your simple, basic marketing plan, that you can reuse and repurpose and use over and over again will quickly turn into cash for you.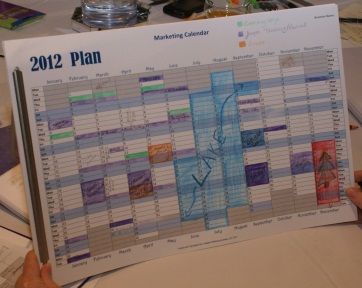 In Module 2, you'll discover how using a marketing calendar (and I'll give you the one I use and the ones my clients LOVE and refer to daily, weekly and monthly) will simplify your life…and the life of your team as well. And, you'll never have a question about your marketing sequences again because it will all be laid out in front of you…as easy as 1-2-3!
In Module 3, you'll develop your marketing calendar so you, and your team, know exactly what to do and when to do it. AND, then automate it all so it can be used over and over again, and you can finally have that passive income you've been dreaming about!
Imagine, walking into your office, communicating with your team (whether they're virtual or there with you live) and everyone knows exactly what their to do list includes for the day and the week…because it's all laid out in front of them.
"Thanks For The Great Content…"
Diane, I just wanted to say thanks for the great content in the "Magic Money Map™".
You will probably laugh, but I Got It. After all this time, things are beginning to sink in and I am finally beginning to understand this process of mind maps and marketing calendars and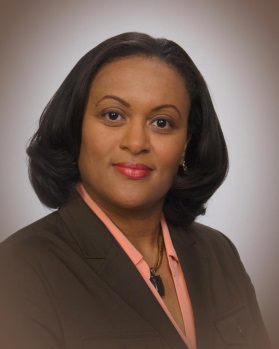 how to put it into action.
I'm expecting great things with this new clarity and understanding.
Thanks again. This course is great and I highly recommend it to every business owner out there, no matter where they currently are in their business.
Stephanie Wellington, MD
NuturingMDs.com
Westchester, New York
"The Marketing Calendar Is The Best Thing Ever"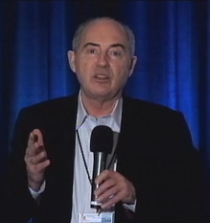 When I started doing the calendar, I saw things just opening up for me. I've wanted to take the program I currently have nationwide, that's really been my main goal for a while now. When I started doing the calendar exercise, I actually set up 10 additional venues to do this this coming year. That would not have happened had I not actually done this exercise.
That marketing calendar is the best thing I've ever seen, with the different lines for different activities to mesh in with the dates. I've never seen anything better. It's great!
Thank you so much!
Paul Davidian
Woodland Hills, CA
www.qbttraininginc.com
"Diane Will Lead Anybody To Be More Successful"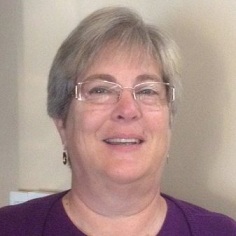 Diane Conklin's Magic Money Map has been very helpful. I'm a new entrepreneur and I'm also working with Diane.
This has really given me clarification, goals, plans, systems and other ideas. It's been very helpful and will lead me to continue my journey as an entrepreneur. I look forward to working with Diane further.
She will lead anybody to be successful. I strongly recommend this program to anyone.
Valerie Kapp
alignmentleadershipforwomen.com
Clayton, Ohio
Finally, A System So Nobody Has A Question About What
To Do, Who's Doing What…
Or Where You And Your Business Are Headed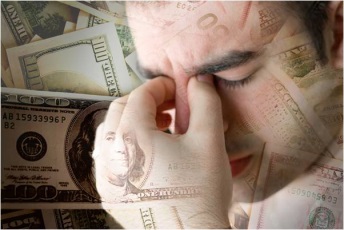 You've been asking me for this for a while, so here it is.
Finally, take your money and marketing worries away once and for all.
For the small investment of only $497, you get it all…
All 3 modules done via webinar/video so you can refer back to it over and over again. Every time you have a question about your marketing sequences or begin to question something about your money map, all you have to do if plug in the webinar and watch it
again. Simply get out your "Magic Money Map™" and go over the simple steps again and you'll be back on the right track.
It'll be like having me there, looking over your shoulder advising you on your business and your marketing. And, I'd charge you a whole lot more than $497 for an hour of my time to show you how to maximize your "Magic Money Map™" if we were doing this one-on-one.
I have been listening to you tell me about the frustrations and anxiety you face day in and day out with making more money in your business…with knowing what to do next with your marketing in your business…with bringing your team more onboard with you…with your need to duplicate your efforts without you being the one doing the work.
If You Want More Freedom In Your
Life And Your Business
The "Magic Money Map™" is the very thing that can give it to you.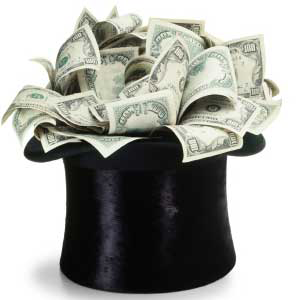 Imagine, not having to come up with a brand new marketing campaign every time you launch a new product or program.
Imagine, you and your entire team knowing exactly what to do in your business every single day.
Imagine, being able to take more time off…and coming back from that much needed vacation feeling rested and rejuvenated, with more money in the bank than when you left…NOT, feeling stressed and overwhelmed at all the work that awaits you because you took some time off…

Knowing your team is handling everything just like you would because they have all the tools they need…because they know what to do AND, how to do it…they have their "Magic Money Map™"!
And, it's all the direction they need to keep your business running profitably with or without you being there.
"This Will Explode Your Business & Catapult You To The Next Level"
Diane's ability to outline strategies succinctly, make them simple, palatable, easy to digest as well as implement is amazing.
I was able to take away information and implement it after the very first session to move me forward and to make my business more successful.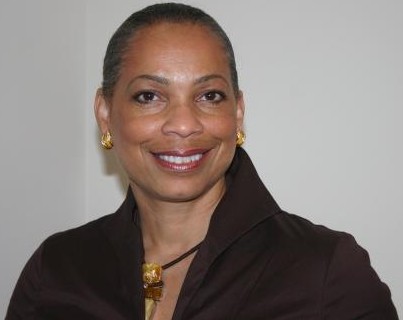 I just want to extend the invitation to everyone, that if you want to explode your business, if you want to develop strategies to catapult you and take you to the next level, then you need this program.
Jaaz Jones
madmiracles.com
Smyrna, Georgia
"The Information Provided Is Unattainable Anywhere Else"
I've got clarity for my business, how to move my business in a new direction and I also have my calendar plan for next year, which I would have never had the opportunity to do without this. I would have just flown by the seat of my pants, so I am very excited about that.
Anybody who is considering this, you really do need to do it.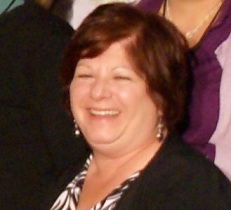 The information Diane provides is unattainable anywhere else. You just need to experience it to understand what I mean.
So, Diane, thank you very much!
Theresa Waltermeyer
World To Come Network
Penns Grove, New Jersey
It's Your Business Dream Come True…
Guaranteed!
You might be thinking you've tried everything in your business…invested in home study systems, attended events, gotten on every teleseminar and webinar known to mankind, and even gotten some coaching…only to be disappointed over and over again by the results.
So, why would you invest in one more thing that promises it will be different?
Great question…
Here's why!!…
I guarantee if you go through this simple to follow 3 module system, follow the steps, and use your marketing calendar for even as little as 90 days, it will make a difference in your business…and your life.
You just have to use it!
If you can show me you used the "Magic Money Map™" system for 90 days and you don't see any change in your business, your life or your team, then I'll happily refund your investment! No questions asked…it doesn't get much better than that.
This is what you've been asking for so use the system and watch it help change the face of your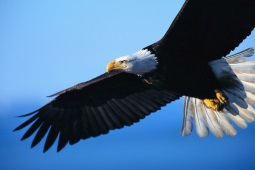 business so you can SOAR!
Prosperity & Abundance To You –

PS – If you're ready to finally have the business you've always dreamed of, the one where you can take time off, make great money and enjoy every minute of it, then the "Magic Money Map™" is your key to getting there.
PSS – For a very small business investment you can finally have what you want. A business where you and your team know exactly what to do, and when to do it…every single day when you walk into your office, or sit down to work. You owe it to yourself, and your team, to check this out!